"Mark is an authentic, gifted, and compassionate leader who demonstrates a unique ability to facilitate the process of connecting institutional needs and qualified candidates. He understands the balance between allowing the search process to unfold and taking the responsibility to lead with skill and humility."

Dr. Allison Ash, Dean of Student Care and Graduate Student Life, Wheaton College

Mark Stevenson and his team have an exceptional ability to listen well, understand thoroughly, synthesize quickly and propose objectively.   Our Task Force's work related to merging two legacy organizations, engaging a variety of constituents and developing an executive leadership structure for the new entity.   Mark's assessment and recommendations were quickly and easily embraced because they had such a clear "ring of truth."

Rod Beidler, Vice Chair, MissioNexus

I have benefited greatly from the services from Mark Stevenson. He has a wonderful grasp of how the varieties of individual giftedness relate to diverse organizational cultures and missions.

Dr. Richard Mouw, Past President, Fuller Theological Seminary

Mark Stevenson provided excellent assistance to me and Gordon College in the process of discerning the right person for a very senior role at the College.   He demonstrated tremendous wisdom, leadership maturity and interpersonal savvy throughout our working relationship.   I have benefitted greatly from his expertise.

Dr. Michael Lindsay, President, Gordon College

Mark  loves to help organizations realize their God given potential.  With quiet integrity, thorough analysis and gentle counseling he will help you become a better leader by providing deep insights into the teams that you manage and by bringing clarity out of  the 'messiness' that inevitably comes whenever human beings come together to try to accomplish something important.

Richard Stearns, President, World Vision US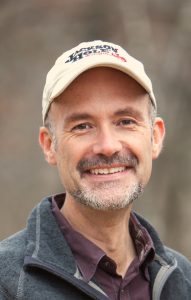 Since 1997, Mark Stevenson has served the leadership needs of Christian executives, pastors, boards and teams.  His passion is to resource leaders and organizations to thrive in their vital part of God's restoration project. Mark's approach is specific and tailored to each client's needs by providing clarity for personal, board, team and organizational development, and by providing clarity for leadership succession and search discernment strategies.
Through one-on-one coaching and through developing initiatives that serve entire ministries, Mark has helped over 2000 individuals and 275 organizations get clear on their most important next steps.  In addition to North Americans, Mark has served leaders from 16 nations and has engaged in-country efforts in Kenya, Niger, DR Congo, Tanzania, Ukraine, Georgia, Haiti, Mexico, China, Hong Kong SAR and Thailand. Mark also serves on the Advisory Council of the Christian Leadership Alliance and is a Partner at the Alliance for Board Effectiveness.
As a practice leader and in collaboration with strategic partners, his clients have included World Vision International, World Vision US, Opportunity International, The CEO Forum, Wycliffe Bible Translators US, Missio Nexus, Azusa Pacific University, Calvin College, Fuller Theological Seminary, Westminster Seminary (CA), The Evangelical Free Church of America, ReachGlobal, YouthWorks, Oak Hills Church and numerous local church congregations.